6 Important Things You Should Consider When Planning Your Next Tattoo In 2020
Updated: Aug 18
Arguably, there are as many 'styles' of tattooing, and different ways tattoo studios operate, as there are Tattooists. So where the heck do you start when you want to book in for a tattoo in 2020?? Don't worry pickle - we got you! Here's some information and tips to set you off on the right path to Tatt-varna!
1. Tattoo Styles
Before you take steps to book in with a studio, it's good to be aware of the style of tattooing the studio or the artist specialises in. Take time to do some research and follow studios and artists so that you can see a good range of their work and get to know their style. It seems like an obvious suggestion, but if it's a realistic portrait you're after, then approaching a studio who mostly do dotwork, and blackwork tattooing is not necessarily going to get you the results you want. Therefore, it makes sense to look for a portrait artist who is doing similar tattoos on a regular basis.
There are some general styles of tattooing that you should have an awareness of to get you at least heading in the right direction towards the right artist for you. Do you know your Trad from your Trash Polka?
You can find a much more comprehensive description of tattoo styles here. But in the meantime, we've put together a quick list for you. There are too many styles to name, but here's a list of some of the main ones you're likely to come across. You can also use these terms as hashtags when you're searching for artists online for example...
Traditional/American Traditional & Neo-traditional

Realism/Photorealism.

Watercolor

Tribal & Neo-tribal

New School.

Irezumi (Traditional Japanese)

Blackwork.

Dotwork

Geometric

Biomechanical

Trash Polka

Linework/Minimalist

Single Needle

Ignorant Style

Hand-poked
Having said all this, there are experienced tattooists out there who work across all styles. If you find someone local you like, you can always ask them to send you recent examples of work they've done in the style you like.
2. Do Your Research
We definitely recommend keeping it local if you can! Use Google, Facebook and Instagram to search for tattooists working in your style of choice local to you. Guaranteed there will be an artist relatively nearby that specialises in the type of style you like. Pick a few artists or studios whose work is appealing to you, and follow their work for a while and check out their reviews.
Another thing to remember…word of mouth is still King! It's a reassuring thing that despite all the digital platforms out there, one thing that remains a steadfast way to find a good tattooist is through word of mouth. Nothing beats a recommendation from someone you know who has already had a good experience with the artist and who has healed work that you can see. Hit up your friends who have tattoos you like and see what they have to say.
3. Book A Consultation
Ask if your artist of choice offers free consultations. Booking a consultation with the artist is a great way to make sure you're with the right person. You can scope out the studio, share your ideas and references, and discuss what you want so much easier in person. The artists can also take measurements from you.
4. Tattoo Flash Versus Custom Tattoos
You'll need to work out whether the artist you've chosen does unique custom designs, pre-drawn flash, or even hand draws designs directly onto the skin. Often it's a combination of all three!
Flash may be classic designs from Tattooing greats of the past, more modern 'generic' designs, or it could be the artists own hand-drawn designs. Flash is typically displayed on the walls of tattoo parlours and in binders, or on social media, to give walk-in customers ideas for tattoos. Most traditional tattoo flash was designed for rapid tattooing and used in "street shops" - tattoo shops that handle a large volume of walk-in customers. There are still a number of commercial companies that supply modern pre-drawn flash sheets in bulk to tattoo studios. However these days, the demand for custom drawn tattoos has become a much more popular way to get tattooed, so you may find that the studio you pick has no 'flash' available.
Despite custom tattooing, don't count on flash art becoming a thing of the past! There's a timeless quality to well-designed flash art. The bold lines and classic designs are beautiful creations that never go out of style. In particular, we can't recommend original flash designed by the artist highly enough! It has the advantage of being something the artist had practiced, and enjoyed making, and as it's pre-drawn there's a chance that you can get booked in quicker, and it may even be cheaper than custom work requiring lots of prep.
From the artist's perspective, tattooing a design for which you've had free creative reign or expression is the most enjoyable way to work and usually leads to the tattoos we're happiest with.
5. Walk-in Studios Versus Appointment Only Studios
One thing that we find is often underestimated by customers, is the amount of time artists spend on preparing tattoo designs. Preparing a custom hand-drawn design can often take hours to get ready. If you want something really special, why wouldn't you want to give the artist a couple of weeks at least to prepare? Afterall, you'll be one of many customers that the artists are prepping for so our advice is to plan ahead and give the artist plenty of time.
Some studios operate on 'appointment only basis' and in this case, you'll need to have a deposit ready if you want to book in. Deposits can range from £20-£200 depending on what you're getting. If you've not got money saved up, make sure this is your first question when you make contact - it can be a waste of time for both you and the artist to discuss the tattoo, and appointment dates, if you don't have your deposit ready.
Measurements! Oh boy! You will need to have a rough idea of the size you want your tattoo to be. This will involve you measuring the area of your body you want the tattoo to go on ...in centimetres or inches! It's a running joke for tattooists when customers send a picture of their arm, or even worse, a picture of someone else's arm with a tattoo on, for us to guess the size! Since everyone comes in all shapes and sizes, and since Tattooists are not psychic (most anyway!), you'll need to take some measurements. If the last time you saw a ruler was back in school, then arrange a consultation and let the artist measure for you :)
There are still plenty of studios that offer 'Walk-ins' if you're feeling spontaneous. Bear in mind that walk-ins are usually done on a first come first served basis, so be prepared to have to wait in line, or the possibility of missing out completely. Some studios run special walk-in events or days for things like Friday 13th, or for charity fundraising. Walk-ins are great for spur of the moment fun tattoos if you're not picky about the artist you get to do them, and you're flexible with your expectations and your time. Sometimes you can't beat a chance tattoo encounter!
6. How To Prepare For A Tattoo


Before getting a tattoo it's important you prepare. The better condition your 'canvas' (that's your skin!) is in, the better your tattoo will turn out. Exfoliating and moisturising will get the skin in great condition and will allow the artist to work the ink into your skin more easily.
Try to come to your appointment relaxed and well rested. Keep in mind that getting a great tattoo is usually not a short procedure, and having not much sleep, or not enough food can really impact on how long you'll be able to sit for. Getting tattooed on an empty stomach can lead to cardiac and circulatory complications. It's really important to keep your blood sugar levels up so bring food, snacks, and drinks to keep you going. You should have eaten a reasonable amount a couple of hours before the tattoo.
Don't schedule your appointment just before important engagements.Allow yourself the appropriate time and space to finish the process. A day when you've got nothing else planned is perfect - most people are desperate for a takeaway and pj's after getting tattooed! Tattoos can be difficult to 'time' and can easily run on longer than you expect.


Ink will be present, and it can be a messy process, so don't come in your best clothes as you may find that you'll get ink, or blood stains on your clothing. Wear loose fitting cotton clothing to allow easy access to the area to be tattooed, and to avoid restricting blood flow. Skinny jeans are a common offender! Make sure the clothes you select are light enough that they won't rub or otherwise chafe your new tattoo.


During the summer, it's really important to avoid tanning and direct sunlight 1 to 2 weeks before your appointment. You'll be turned away if you arrive at your appointment with sunburn on the area of skin to be tattooed. DO NOT book an appointment immediately before a vacation (if you're going anywhere where your new tattoo will be exposed to strong sun). Otherwise you'll be sat covered up in the shade like a lemon. You can't go swimming (either in a pool or the sea) until your tattoo is healed.


Big nights out on the town, trips to the gym, long hikes, tanning regimes, beach holidays….just a few things that are not advisable after getting a new tattoo, so plan your appointment carefully!


Goes without saying….but let's go there anyway...DO NOT consume any drugs or alcohol on or the day before your appointment! And don't go out the night before and have a skinful! The usage of these substances will negatively affect the artists' capability to provide you with the best tattoo possible and will more than likely impair your judgement!
Happy Tatt-Wrangling!
Our final word is that we believe that the best quality or most beautiful tattoos come from approaching things in one of two ways. Either by choosing pre-drawn flash by the artist, or by giving an artist free and full artistic licence for unlimited custom work. Everything in between is a compromise!
But that's just like...our opinion :)
We offer up this wisdom in the full knowledge that you're likely to commit at least one of the above sins! But hopefully this blog leaves you a bit more informed on how to navigate tatt-wrangling.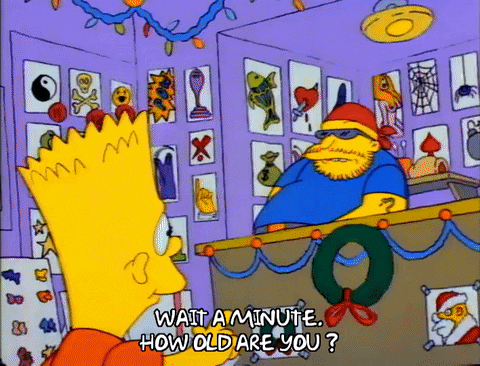 In fact, why not start searching for your first or next tattoo right away? If you're looking for fine-line, dotwork, geometric, ornamental or illustrative tattoos, head over to KTREW Tattoo and check out our portfolio.